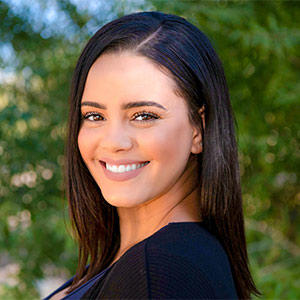 Social Media Manager | Marketing Coordinator
949.903.2355
Meet our Social Media Manager and Marketing Coordinator, Symphony Rae. Her background includes over 15 years of Customer Service, and 8 years of experience in Content Creating and Marketing. Symphony has a passion for Writing, Collaboration, and overall Organization.Her clients range from Online Shops, Health/Beauty, Reality, Personal Accounts, and even Construction Companies.
With this wide spread, it has given her the ability to do her research individually, have an unfolded amount of drive, and possess a knowledgable approach to each business specifically.
There are no limitations. Symphony is willing to take on anything and everything. She is considerate of our brand and gives the confidence needed for our all-inclusive digital presence.
Symphony is a Mother of two, enjoys cooking, trips with her family and experiencing new ventures!
We are so proud to call Symphony Rae one of our Premiere Partners. We are so grateful to have found her over a year ago.