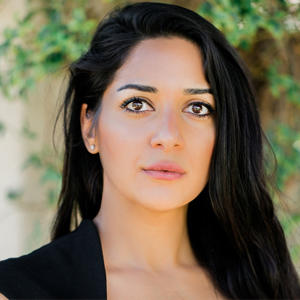 Real Estate Broker
602.349.5483
Based out of Scottsdale, Arizona, Majo Mansour is a young, driven real estate broker with Williams Luxury Homes. A world view perspective is not something one would readily expect from their agent when in the heart of the Valley of the Sun, but that is one of the intangible benefits Majo brings to the table. With roots both here in the United States and in Egypt, Majo has been fortunate enough to be able to immerse herself in two very distinct cultures and by doing so, gain valuable insight into what her clients want, and why.
Majo focuses her energy and talent on homebuyers, both domestic and international, and investors. A resident of Scottsdale for the past 15 years, she has developed a true understanding of, and a bond with the area that she serves. Fluent in both Arabic and English, she is able not only to loyally serve her local client base, but also a large influx of buyers looking to relocate from the Middle East.
Majo graduated with honors, earning her Bachelor's Degree in Advertising and Public Relations. She utilizes the skills she's cultivated through her extensive education and her time spent gaining invaluable real-world experience to cater each client's potential home to their needs. Whether it be proximity to top-notch educational facilities, recreation, a desired neighborhood, or a specific floor plan, Majo makes herself available to her customers 24/7 to immediately address any concerns they may have.
On top of the high praise she receives from her satisfied clients, Majo is being recognized by her peers for her professional performance. She is a member of the Scottsdale Area Association of Realtors and in April of 2015 she was awarded a position on the SAAR Young Professionals Network's "40 Under 40 Awards" list.
Majo understands that there are countless things that go into finding the perfect house. But more so than that, she understands that there are the intangible things that make a house, feel like home. That is what Majo Mansour strives to find for her clients, a home.