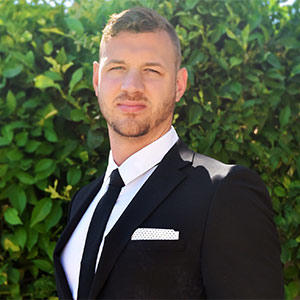 Fine Homes Specialist
480.869.0618
As a former professional football player Evan Twombly brings hard-hitting passion.
While living on the east coast, Evan built a successful reputation in both sales and marketing. He is well known for his ability in representing clients both nationally and internationally and for creating multi-million-dollar sales with clients from around the globe.
Additionally, Evan's an experienced as entrepreneur and previously worked in aviation where he chartered and leased private aircraft. Evan found his passion in real estate while working for a group of investors buying and flipping homes in the New York market.
Evan Twombly excels in the luxury real estate industry due to his results-oriented mindset and his tenacious passion for both traditional and online-based marketing.