Recreational Marijuana Is Now Legal In Arizona
WLH: With more than a month passing since recreational marijuana began hitting dispensaries, it was time to get a diagnosis from Dr. Evan Price. What's up?
DR: In a short period of time, we've witnessed much in regards to the recreational market's evolution.
WLH: Will we be alright? What's happening?
DR: The recreational marijuana market has freed up hence rising demand and prices
WLH: We've seen lines outside dispensaries lately. Is that why?
DR: Yes and I'll point out that Medical Marijuana Card Holders typically bypass the line, which has somewhat created a VIP experience.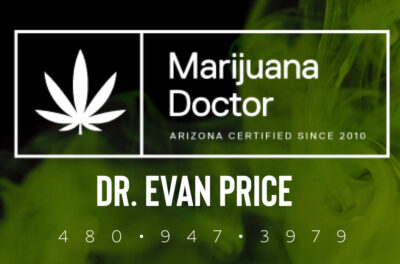 WLH: What else?
DR: Yes they also get to purchase higher potencies and larger amounts.
WLH: What about taxes?
DR: MMJ card holders don't pay the excise tax which is approx. 16% as of March 2021.
WLH: How do people get ahold of you?
DR: Dr. Evan Price – Price Chiropractic – 6907 E. Thomas Road, Scottsdale AZ, 85251 – 480-947-3979.